Patrick Besten Director Milk Supply
"Our most important raw material is milk. The dairy farming sector has come under great pressure from society and the government.

Luckily, many people are seeing the importance of nutritious dairy products, but at the same time we also face challenges around biodiversity, land use, climate, and animal welfare. This means that working on a sustainable dairy farming sector is key in continuing to bring our customers the best of milk. We work together with enterprising farmers who want to shape sustainable dairy farming together with us."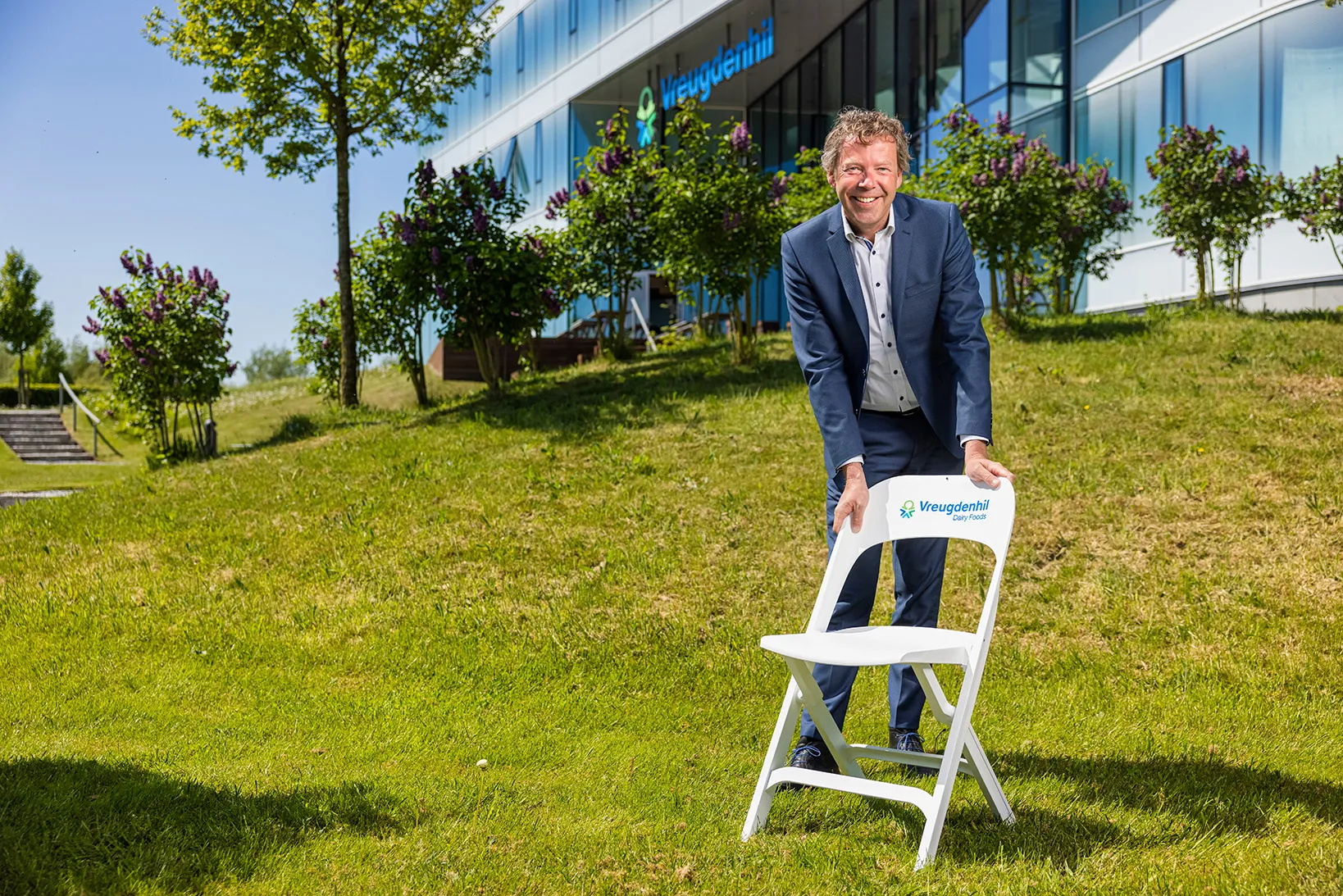 "We have been working on sustainability together with dairy farmers through our sustainability programme for several years now. We support them by offering tools to gain insight into issues such as animal welfare, biodiversity, and greenhouse gas emissions. Over the past years, participation in our sustainability programme among dairy farmers has risen from 75% to 94%, which goes to show that sustainability awareness is growing."
"Sustainability calls for a supply chain-wide approach, which is why we are working together within the dairy industry, both on a domestic scale through the Sustainable Dairy Chain initiative and internationally in the Sustainable Dairy Partnership. In order to tie in with the goals of these partnerships and the developments around us, our sustainability programme is constantly evolving. This is also reflected in our strategy. Over the coming years, the focus will be on cutting emissions at our dairy farmers' farms. Like in many other industries, sustainability is a key topic in dairy farming, and we are taking our responsibility and doing our bit."
"One of the top 3 risks identified in the World Economic Forum's Global Risks Report is loss of biodiversity. With the amount of land that our dairy farmers use, we want to make a positive impact in this area. Besides rewarding dairy farmers for their efforts to increase biodiversity, we continuously liaise with our dairy farmers to identify opportunities and challenges, so that we can take steps together wherever possible. Together, we are working on the continuity of our industry."