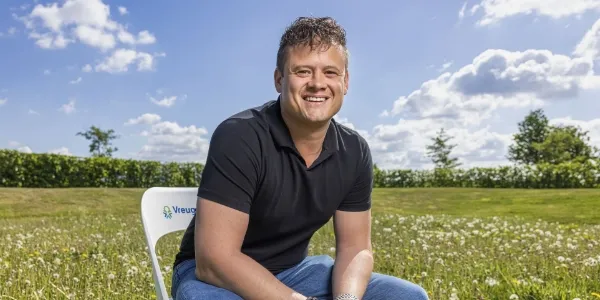 "Several years ago, Vreugdenhil set up an energy team in Barneveld to make production more energy efficient and reduce gas consumption. After installing solar panels on the roof of the factory last year, we installed heat pumps earlier this year."
"The factory and the office are made up of different buildings. We first estimated the total surface area that had to be heated. Based on this estimate, we determined the capacity that the heat pumps needed to have. These heat pumps allow us to heat our buildings through the radiators and underfloor heating. In total, three heat pumps were installed, which will heat all the buildings and completely wean us off natural gas. In the spring of 2022, our gas tap will, therefore, be closed completely."
"We started this process in late 2020 and came across various challenges, such as the power supply that turned out to be inadequate, which forced us to adjust the meter cupboard. There were also problems with material supplies from China. But we pulled it all off in the end.'"
"We continue to monitor the heat pumps' functioning, so as to be able to make adjustments where necessary. With the Barneveld site now fully switched to green power, the focus has shifted mainly to energy reduction. The next project we have lined up for Barneveld is to replace the lights with LED lights. We are also going to explore ways to store solar power from our solar panels in batteries when the factory is not running. This is how we are continuously improving."