Erik Petter, Chief Operations Officer
'Our new ambition is to be carbon neutral from grass to glass by 2050'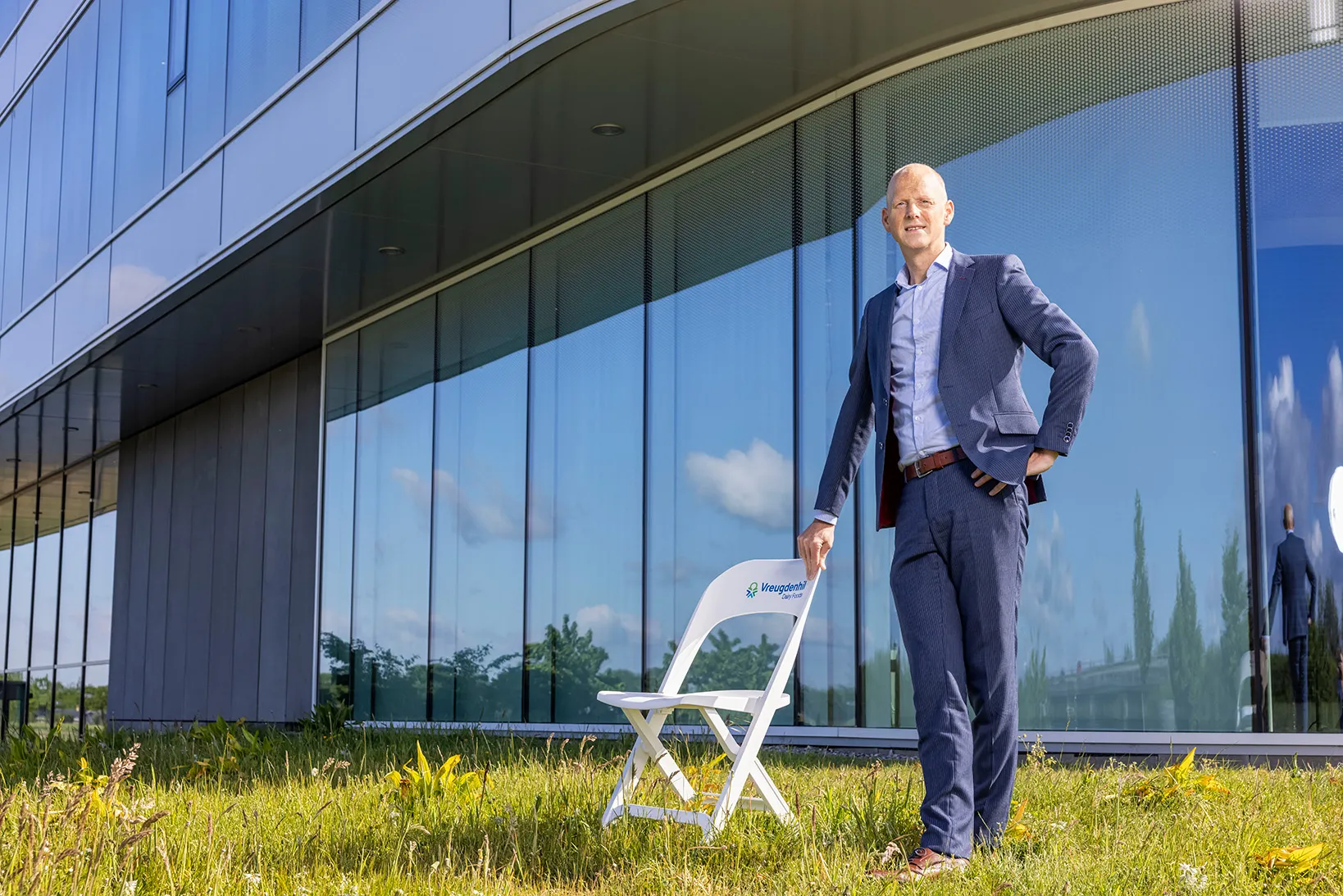 "At all our plants, we are investing on a structural basis to guarantee the continuity of our production and milk processing. By leading the way with our production process, we stay competitive. We are making more products accessible to our customers and consumers in general, by also stepping up our focus on minimising losses. This means less raw material wastage, and it also has a positive impact on energy and water consumption. Additionally, we are focusing on the use of renewable sources to reduce our impact on people and planet. This is why, in this pillar, we will continue to focus on cutting our energy consumption and using renewable energy, so as to ultimately reduce carbon emissions per tonne of product."
"In our previous strategy, we set ourselves a steep ambition: to be climate neutral by 2029. Unfortunately, we had to revise this ambition. This does not mean, however, that we have been sitting still. Vreugdenhil has continued to procure 100% green power and we generate our own solar energy through solar panels on the roofs of all our plants and office buildings. Our Nijkerk head office and our Barneveld plant are completely off natural gas following the installation of a thermal energy storage system and heat pumps respectively. At the Gorinchem and Scharsterbrug plants, we are continuing to take steps to reduce gas consumption there as well."
"Our new ambition is to be carbon neutral from grass to glass by 2050. This means that, by then, we want to have achieved all the possible emission reductions and offset any remaining emissions. As an intermediate step, our target for 2030 is to halve our carbon emissions per tonne of product compared to 2005 emission levels. Due to the challenges around the capacity of the Dutch power grid, increased production of complex products, and shortages in energy-reducing technologies, we have to pull out all the stops to make this happen. Over the past period, we have already put a lot of time into exploring possible next steps."
"Besides energy and emissions, we are also working in this pillar to use as little water and generate as little waste as possible. In this context, we are looking into waste prevention to see where we can do better in this respect. This is how we are constantly optimising our process to reduce raw material use, waste, and energy consumption."