Henk Bouw Manager Transport & Export
"We are continuously working to make our transport more sustainable.
We ship our products to more than 130 countries across the globe. Our aim is to do this as sustainably as possible. We transport our export shipments by water as much as possible, whether it be transport by inland waterways to seaports or the main transport to the customer."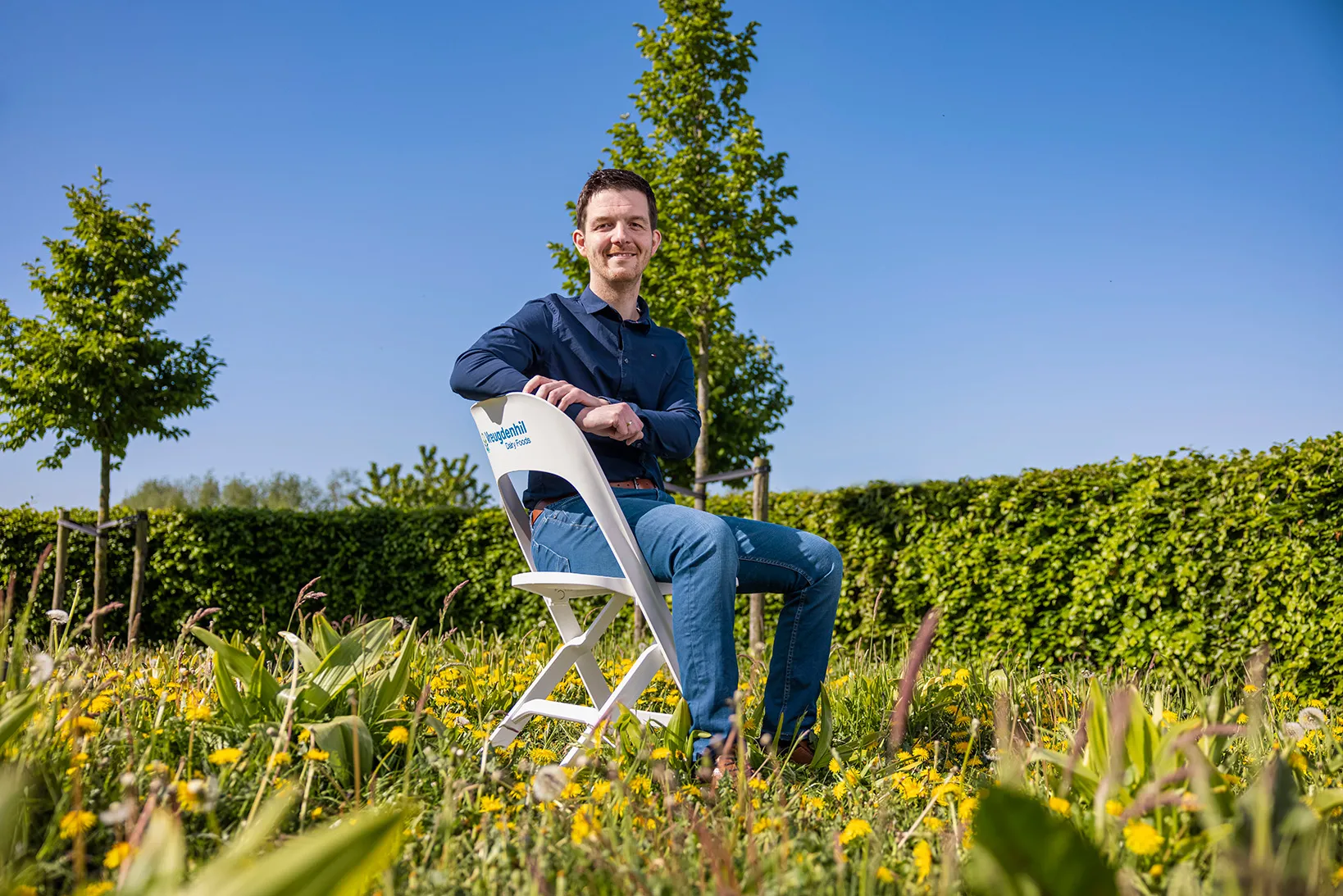 "For transport from our production sites to the ports of Rotterdam or Antwerp, we use transport by inland vessel as much as possible. In Europe, most transport is by road, supplemented by short-sea shipping and freight transport by rail. Despite the Covid-19 pandemic, which caused a shortage of containers and reduced the reliability of ships' sailing schedules, we still managed to use inland waterway shipping for a large percentage of our transport to seaports. Thanks to our employees' knowledge and experience and the good relationships we have built with carriers, we often managed to find a solution. This ultimately enabled us to maintain transport by water in Gorinchem and Scharsterbrug and even increase transport by water from our Barneveld site."
"Our focus is also on reducing the number of transport kilometres. We do this in collaboration with our customers by, for example, combining smaller shipments to load the largest possible volumes in a container or lorry, while always adhering to regulatory and quality requirements. The great thing is that initiatives in this context are initiated by various employees at our Supply Chain department. This really goes to show that everyone at our company is really engaged on the topic of sustainable transport."
"It is and will continue to be a challenge to deliver our products in the most sustainable way possible, on time and at reasonable cost. This is also why we maintain short lines of communication to other departments. Together, we strike a balance between our customers' preferences and our own requirements for sustainable transport."