Healthy and engaged staff
At Vreugdenhil, we believe that vitality, employee development, and a safe working environment are important. In 2021, we had 476 permanent employees. With 245 employees, Gorinchem is our biggest site.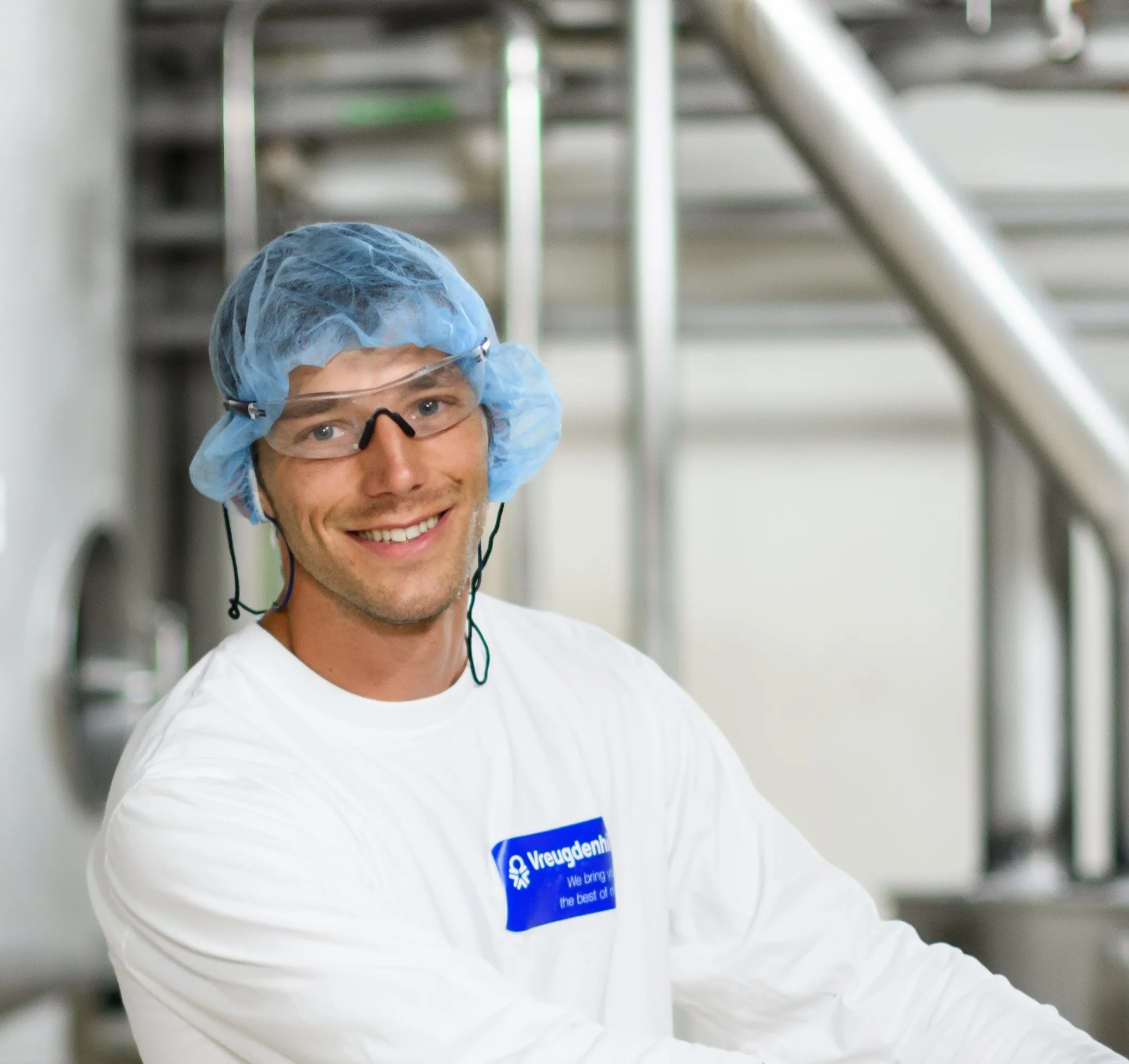 Vreugdenhil wants to be a place where people work safely and in good health, and enjoy helping to create a successful company. The results of our employee engagement survey show that our employees feel very committed to the company, are proud of Vreugdenhil, and experience our company as a pleasant place to work.
Topics in healthy and engaged staff
Results 2021
Employees
476
... work at Vreugdenhil Dairy Foods
Certification
ISO 45001
...is the safety standard according to which we will certify all our sites. In 2021, we started preperations in Barneveld.
Vitality and health
5%
sickness absence rate.
Target for 2022: sickness absence rate 1% below the industry average calculated by Statistics Netherlands