Keep working vitally and with pleasure
Vreugdenhil wants to be a place where people work safely and in good health, and enjoy helping to create a successful company. We stimulate health and vitality among other employees in various ways.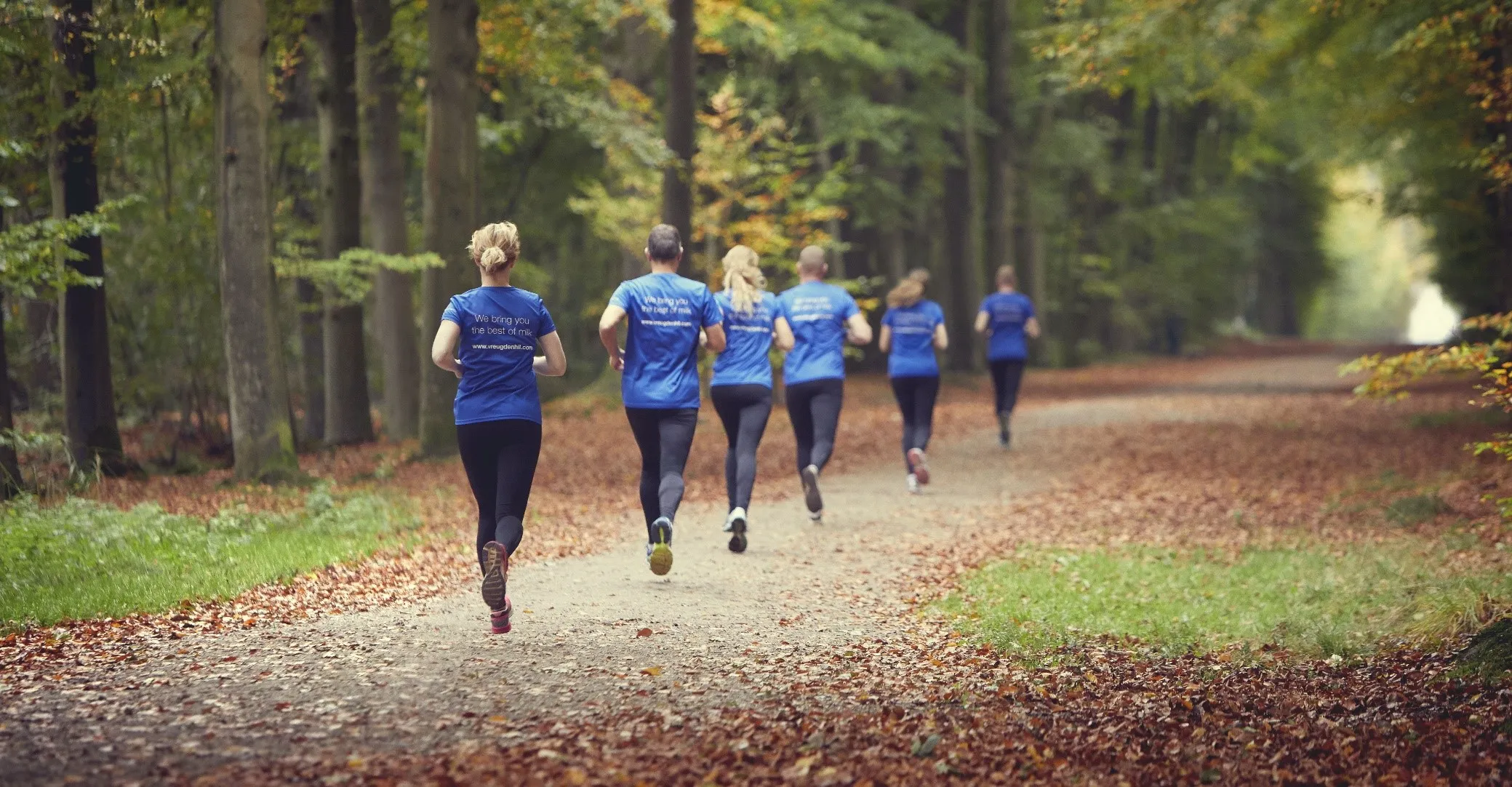 We have set up various programmes at Vreugdenhil that are focused on improving our employees' health and fitness. Like in the previous year, the impact of the Covid-19 pandemic was felt in 2021, as in-person meetings and staff outings were still not possible. As part of the BRAVO programme, we regularly post messages on topics such as exercise, smoking, alcohol, diet, and relaxation on various internal channels. We are proud of the fact that Vreugdenhil is a 100% smoke-free environment. Our weekly bootcamp session in Nijkerk brings vitality and enjoyment. In order to continue to stimulate exercise as employees work from home, all our employees were able to attend work-out sessions online. During the 'week of work enjoyment' in September, we organised various activities, including an online Mystery Talk for colleagues to get to know each other better. Customised individual training also continued in 2021, mostly online. Over the coming year, we hope to be able to organise yet more activities for our employees.
Employees who come under the collective labour agreement for the dairy industry again had access to the TipTrack tool last year. In an effort to boost sustainable employability, TipTrack offers training and coaching in four areas: vital, flexible, skilled, and financial insight. Employees can choose for themselves how they want to use the budget that is made available to them. They can also opt to save it for additional leave, or to take more birth leave. At present, there are 179 registered TipTrack users at Vreugdenhil.
In 2021, we launched the Vreugdenhil Academy for all employees. On this platform, we now offer online food safety and workplace safety training. Based on job profiles, a number of these training courses are compulsory and attendance is recorded. We have drawn attention to the Vreugdenhil Academy through various channels, and with success! Nearly all employees completed basic safety training last year. In Scharsterbrug and Barneveld, 96% of employees have meanwhile also completed food safety training. In Nijkerk and Gorinchem, approximately 80% of employees have completed the same training. We are planning to further add to the curriculum and also offer training on other subjects, such as dairy.
In order to gain greater insight into our employees' engagement and job satisfaction, we conducted an employee engagement survey in 2021. In total, 346 employees (73%) took the survey and the employee engagement score came in at 8.4 out of 10. The three aspects with the highest score were i) commitment within the teams, ii) feeling proud of Vreugdenhil, and iii) commitment to our company. These results show that our employees are engaged, satisfied, and loyal, and that fills us with great pride! Our aim for the coming years is for the employee engagement score to top the benchmark score of 7.8.
Employees and external stakeholders have the possibility to report abuses (in the supply chain) via the SpeakUp feature on our website. If they want, they can raise concerns anonymously. Over the past year, SpeakUp was not used. Our employees can also turn to an internal or external confidential counsellor when they want to report certain conditions at work or behaviour by colleagues. In 2021, various employees did so. It is good to see that our employees feel comfortable taking their concerns to these counsellors.