Safe working environment
Safety is top priority for Vreugdenhil. At all our sites, we make employees aware of the importance of safety on a daily basis. We continuously analyse and invest in the workplace to see if working practices can be made safer.

Through our internal communication channels, we regularly launch messages to raise safety awareness and our employees attend compulsory safety training. Additionally, we organise toolbox meetings to stress the importance of safe working practices.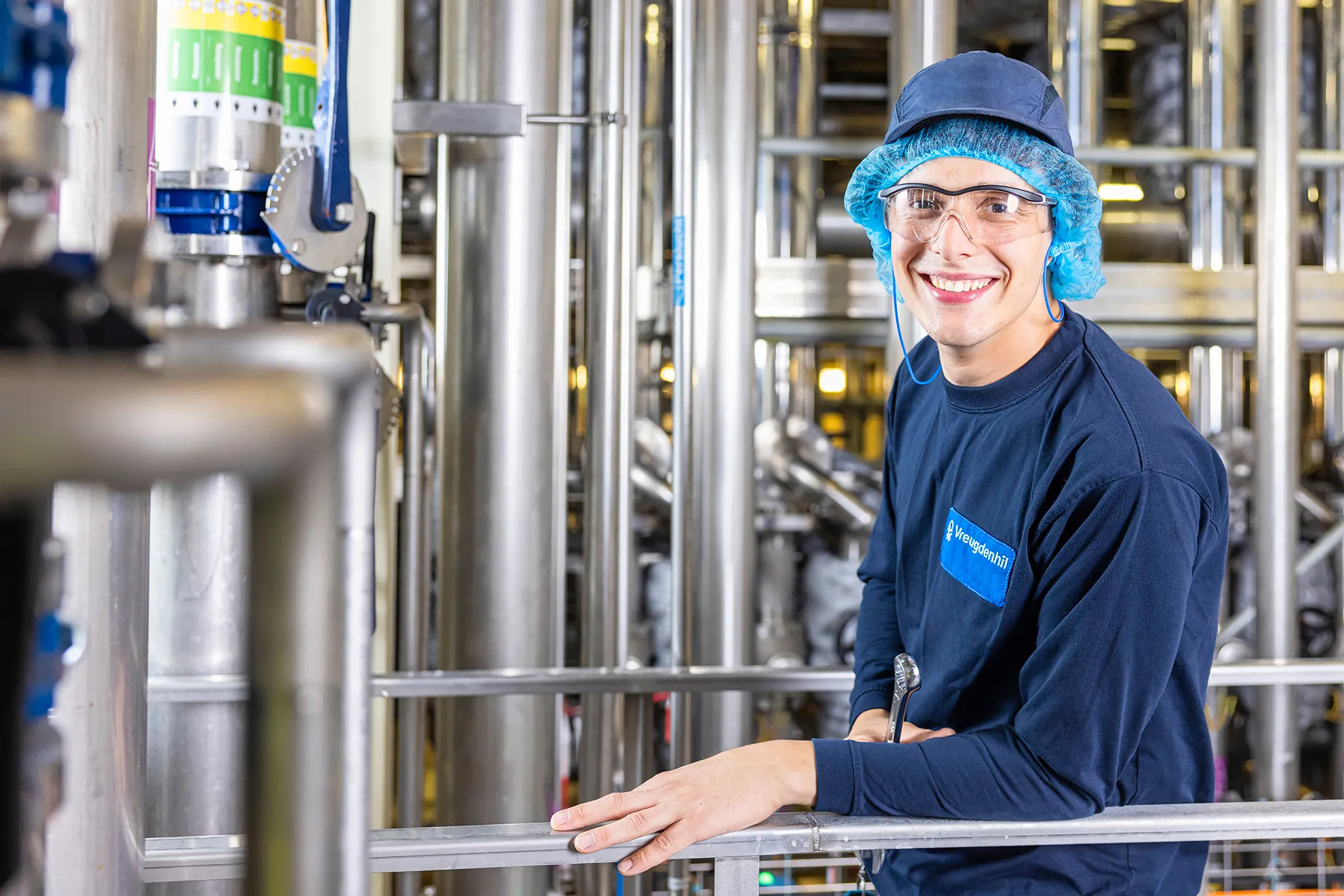 ISO45001 is the global standard for health and safety at work. Our goal is for all our sites to be ISO45001 certified by 2023. Nijkerk and Scharsterbrug have been certified since 2020. In 2021, the first preparations got underway for the Barneveld site, while we hope to have the actual certification in place by mid-2022. We will also start preparing the certification process for our Gorinchem site in the coming year.
At all our sites, we took measures to increase safety. This led to our Scharsterbrug site being completely accident-free for a whole year. By accidents we mean lost time accidents. It is a result that fills us with great pride and it sets a fine example for our other sites. We have implemented a visitor registration system on all our sites. This way, we know exactly who is on site in the event of an emergency situation. At our Gorinchem site, we have appointed a second safety coordinator and implemented technical improvements, including the creation of a rescue plan for enclosed spaces, the use of more lifting devices, and the set up of a new and safer production line. Various improvements were also implemented at our Barneveld site to further increase safety. An additional escape route has been created, passageways have been fireproofed, and work instructions and procedures are now also available digitally to ensure that everyone always has access to the most recent version.
Like in 2020, Covid-19 dominated our safety efforts last year. Our employees' health and safety, both at work and at home, received our undivided attention. At all our sites, we implemented various measures to reduce the Covid-19 infection risk among employees. Examples include the testing facility we set up in Gorinchem, separate staff canteens and dressing rooms, staggered shift changes, and, of course, keeping a physical distance from each other and wearing face masks. Under a home working scheme we set up, we are making funds available to enable employees to purchase the equipment they need for their home workplace and to be able to work from home in an ergonomically responsible manner.