Marjolein de Kreij Manager Milk Supply
Since 2008, Vreugdenhil has been part of the Sustainable Dairy Supply Chain partnership, in which parties from across the dairy industry are united to work on a futureproof supply chain that produces high-quality food with respect for people, animals, and the environment.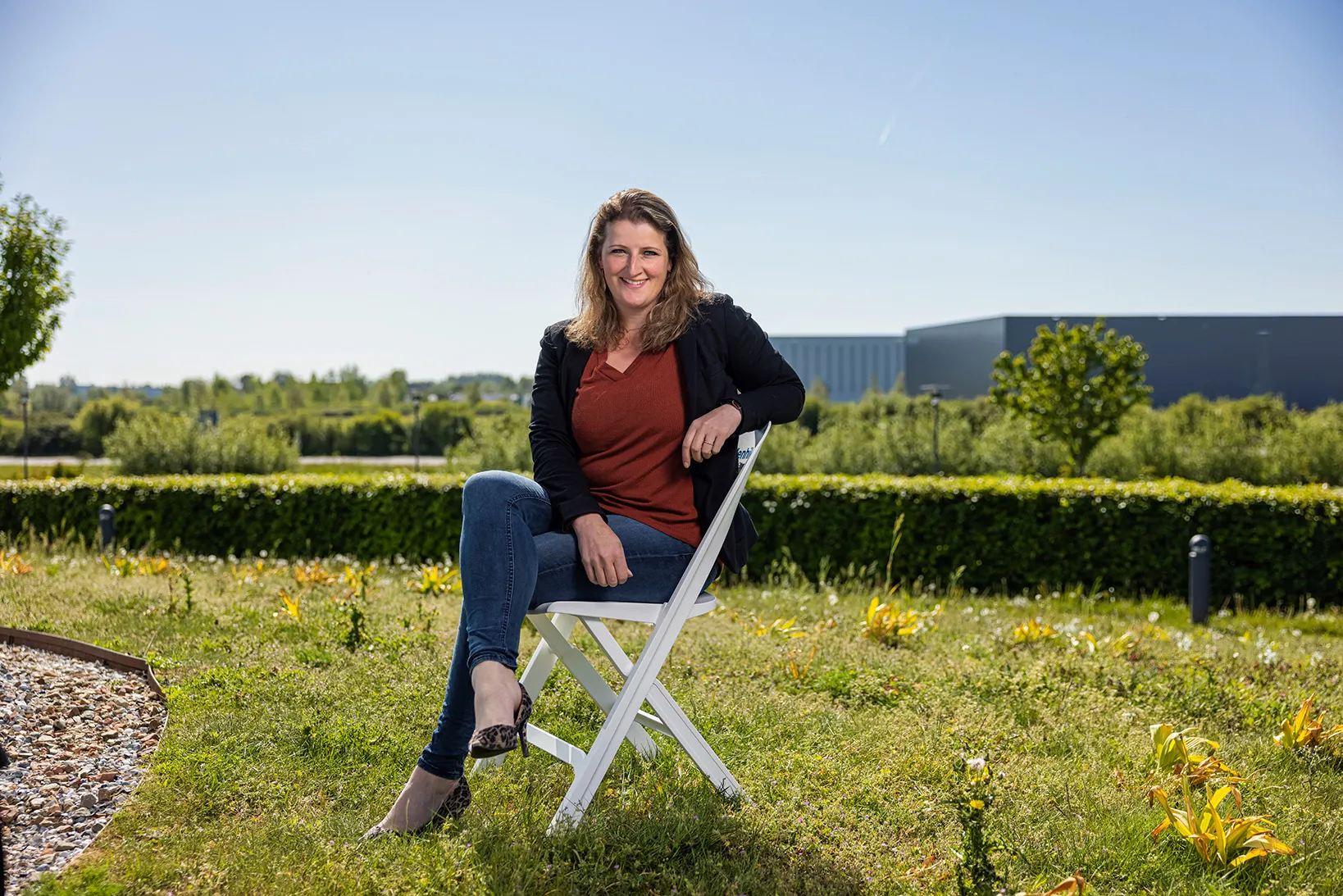 Marjolein de Kreij: "When the partnership was created, the parties set climate targets focused on generating renewable energy and reducing energy consumption at farms. Since 2020, reducing greenhouse gas emissions has been a spearhead of our sustainability programme. We reward dairy farmers for reducing greenhouse gas emissions. In our new strategy, we will again target the reduction of greenhouse gas emissions at our dairy farmers' farms. In order to give our dairy farmers insight into their total greenhouse gas emissions per kilogramme of milk, we use the climate module in the KringloopWijzer tool."
"We are happy to help dairy farmers: by creating insight and by sharing new knowledge. Within the Sustainable Dairy Supply Chain partnership, we develop new knowledge and tools and engage with stakeholders. In addition, we report on the dairy industry and the challenges that dairy farmers face. After all, if you know where you stand now and where you want to go, you can also direct the steps you need to take."
"There are various ways to reduce greenhouse gas emissions at farms. Seeing as every dairy farm we work with is different, this requires customisation and the approach is different for each farm. Factors to consider include the type of stables, where they store manure, how they manure the land, and what they feed their cows. Dairy farmers decide for themselves how to tackle this issue. Measures to reduce emissions may have an adverse effect on other sustainability efforts. Together with our dairy farmers, we seek to strike the right balance between these factors."
"In order to support dairy farmers even more in lowering greenhouse gas emissions at their farms, Vreugdenhil launched a pilot last year. This pilot sees a number of dairy farmers partner with an adviser to make a customised plan for their farm. For each individual farm, we look at strengths and weaknesses and identify possible investments and concrete measures that dairy farmers can take to further reduce emissions."