Stimulating and rewarding sustainability
Dairy processing companies and dairy farmers have joined forces in the Sustainable Dairy Chain partnership to ensure a futureproof and responsible dairy industry. Efforts in this respect are focused on the following topics: outdoor grazing, biodiversity and the environment, a climate-responsible dairy industry, and continuous animal welfare improvement.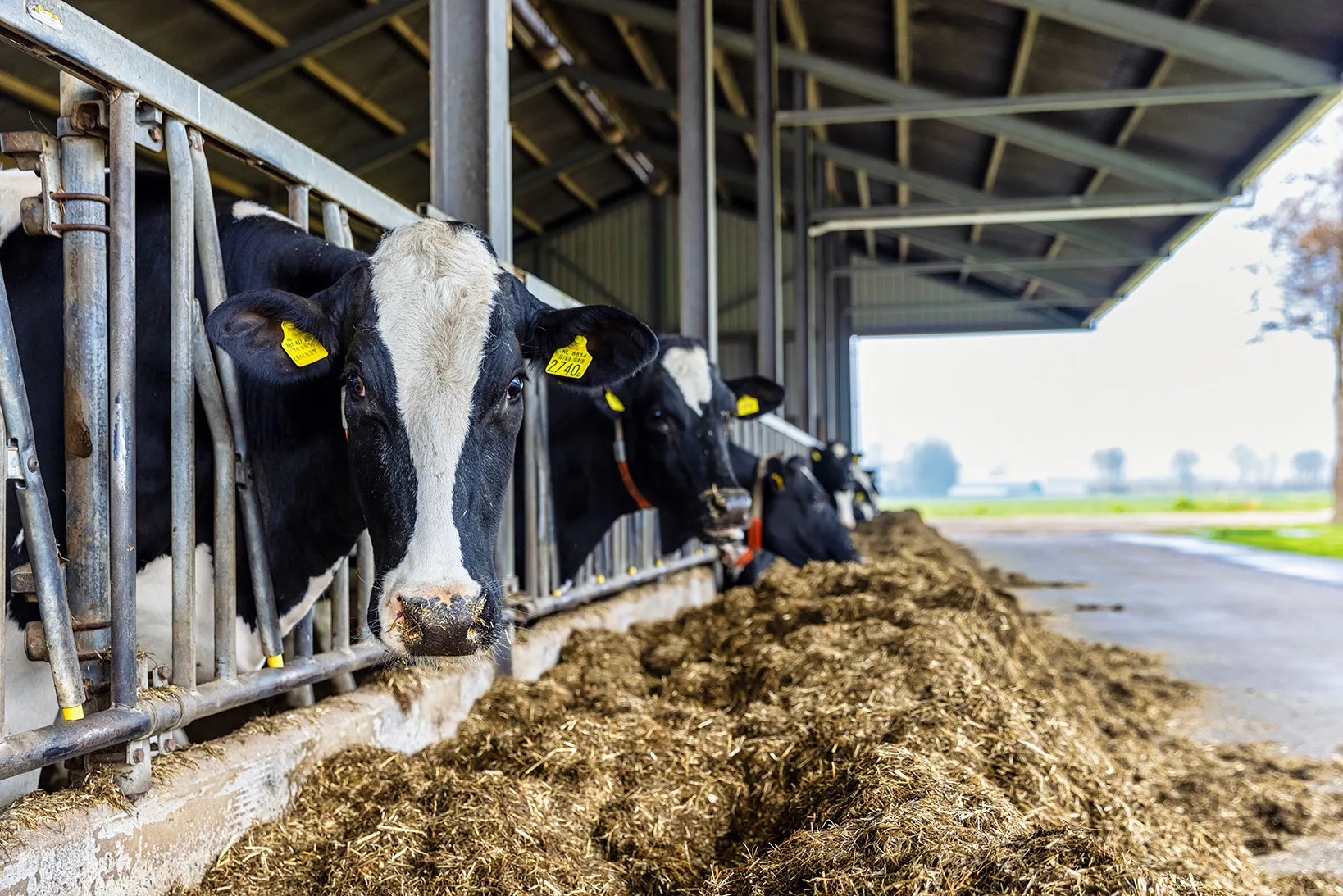 Virtually all milk produced in the Netherlands falls into the remit of the Sustainable Dairy Chain. Vreugdenhil offers farmers an outdoor grazing premium and runs a sustainability programme to stimulate and reward our 826 dairy farmers' sustainability performance. The subjects covered by our sustainability programme contribute towards achieving the goals of the Sustainable Dairy Chain. The sustainability programme is divided into 11 themes and dairy farmers can earn 12 points in total. If a dairy farmer earns a minimum of 5 points, they get a 0.05 cent per point bonus for each 100kg of milk. In 2021, 94.3% of dairy farmers received such a sustainability bonus, compared to 92.1% in 2020. Animal welfare was also an important theme again last year. Additionally, dairy farmers worked on reducing greenhouse gas emissions from their farming activities.
In order to help dairy farmers with their efforts as part of the sustainability programme, we are making various tools available. These tools include the KringloopWijzer, the KoeMonitor and the KalfOK score, which give dairy farmers insight into how they are doing in terms of sustainability and animal welfare. They can, furthermore, turn to our district advisers with questions and whenever they need support. We also have a large network we can draw on for knowledge and to stimulate innovation. As the dairy industry, we are proactively tackling our sustainability challenges. Additionally, we and our dairy farmers continuously critically assess terms of supply to make the arrangements as pragmatic as possible. Every year, we track developments and evaluate the programme together with dairy farmers.