Water and waste
In 2021, our average water consumption was 3.9 m³ per tonne of product. This figure is down slightly on 2020 (4.0 m3 per tonne). The reason behind this is that water consumption in Scharsterbrug was reduced slightly as cleaning processes were optimised.
Back to Environmentally, friendly factories and offices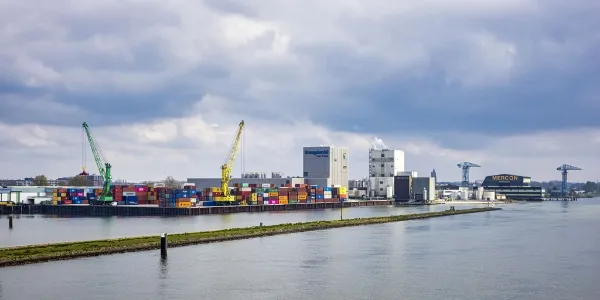 The water and energy consumption figures apply to the Gorinchem and Scharsterbrug sites, which jointly account for 99% of our total energy and water consumption.
In Gorinchem, we completed a waste reduction programme in 2021 that had been running for several years. By reducing the amount of milk that is discharged to water purification plants, the amount of sludge has been brought down significantly. The next step is to thicken the sludge more. In Scharsterbrug, we will step up our focus on active waste separation in 2022. We are going to see if, and if so how, we can reuse these waste streams in a way that represents value.
For each of our production sites, we compile an annual environmental report that includes details of our waste, energy efficiency, and water consumption. Since a few years back, we also assess our investment plans based on sustainability criteria, focusing specifically on the environmental gains of new measures.