Sustainable packaging
Sustainable packaging is a topic of growing attention in society, among our customers, and in government. Our main packaging materials are tin, plastic and paper. These serve an important purpose for the quality and food safety of our product.

In collaboration with customers and suppliers, we are working on making our packaging materials more sustainable. First and foremost, the new packaging must not have any adverse effects on our products' quality and shelf life.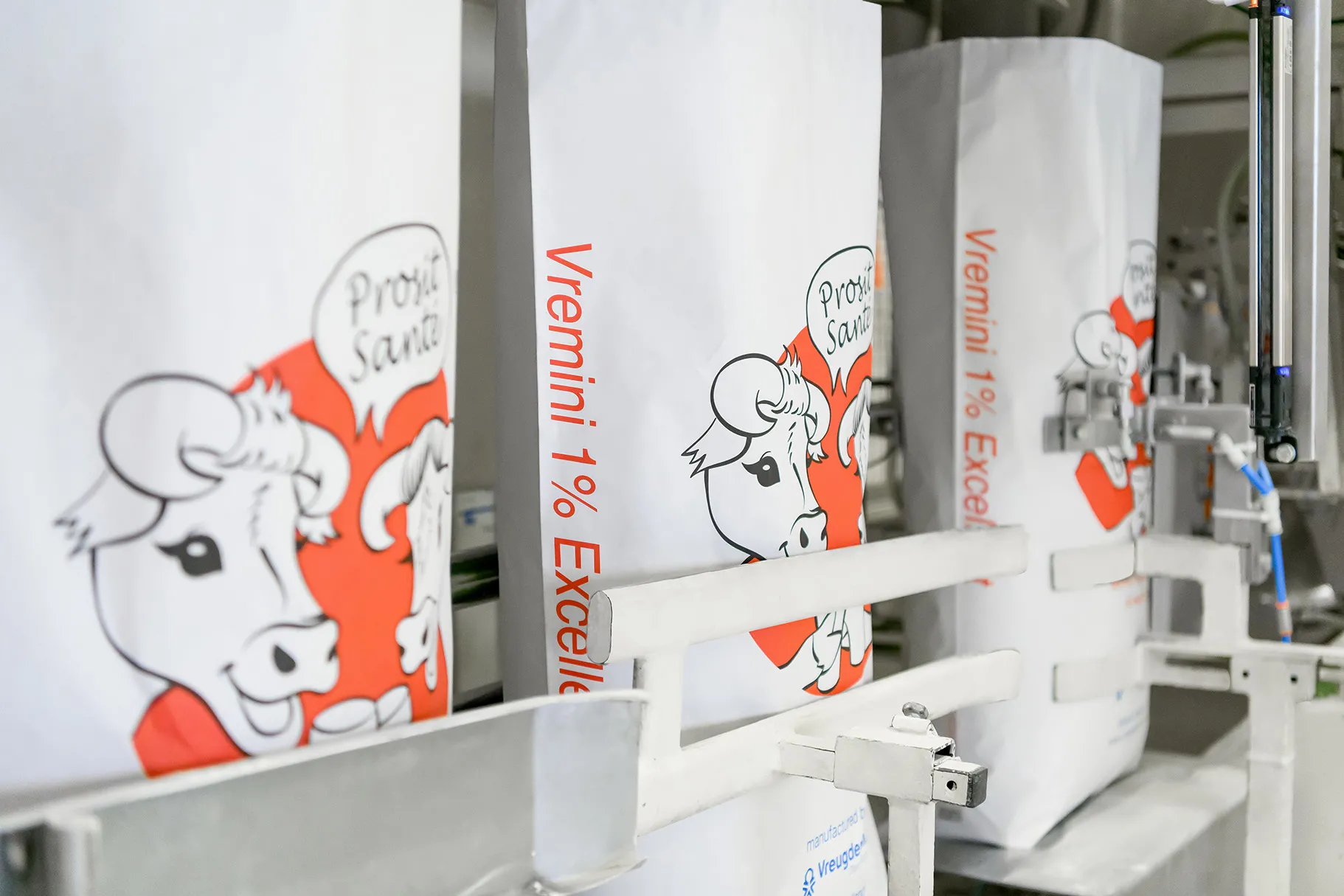 In 2021, we continued to work with one of our customers on a sustainable alternative to our sachets. We now use a thinner aluminium layer for our sachets, which means less material. Various tests were conducted to see if we could make this layer even thinner using physical vapour deposition of aluminium. This turned out to still be challenging due to product shelf life. Over the coming year, we will continue these tests to find a suitable alternative. The aim is to introduce an alternative material into the market in 2022 and thus complete the project.
We are, furthermore, partnering with one of our suppliers to make our milk can caps more sustainable. The new caps are lighter in weight because they contain less plastic. We are also looking into whether the new caps could be partly made of bio-based plastic. Initial small-scale testing returned positive results. In 2022, we will further scale up this pilot.
With these two projects, we have achieved our objective of teaming up with customers and suppliers to work on sustainable packaging. We had talks with our suppliers last year to explore possibilities for joint projects. These talks produced a list of projects for the coming years. We recently launched the first new project, which is intended to reduce our use of wrapping foil. Our aim for the coming year is to launch another new project.