Renewable energy
In 2021, 14.3% of the energy we consumed came from renewable sources. While this is below our target of 16%, we did continue to make progress. In 2021, we explored various electrification options. There are opportunities in the use of heat pumps and e-boilers. One of the major impediments that Vreugdenhil is coming up against in the transition from gas to electricity is the capacity of the Dutch power grid.
Back to Environmentally, friendly factories and offices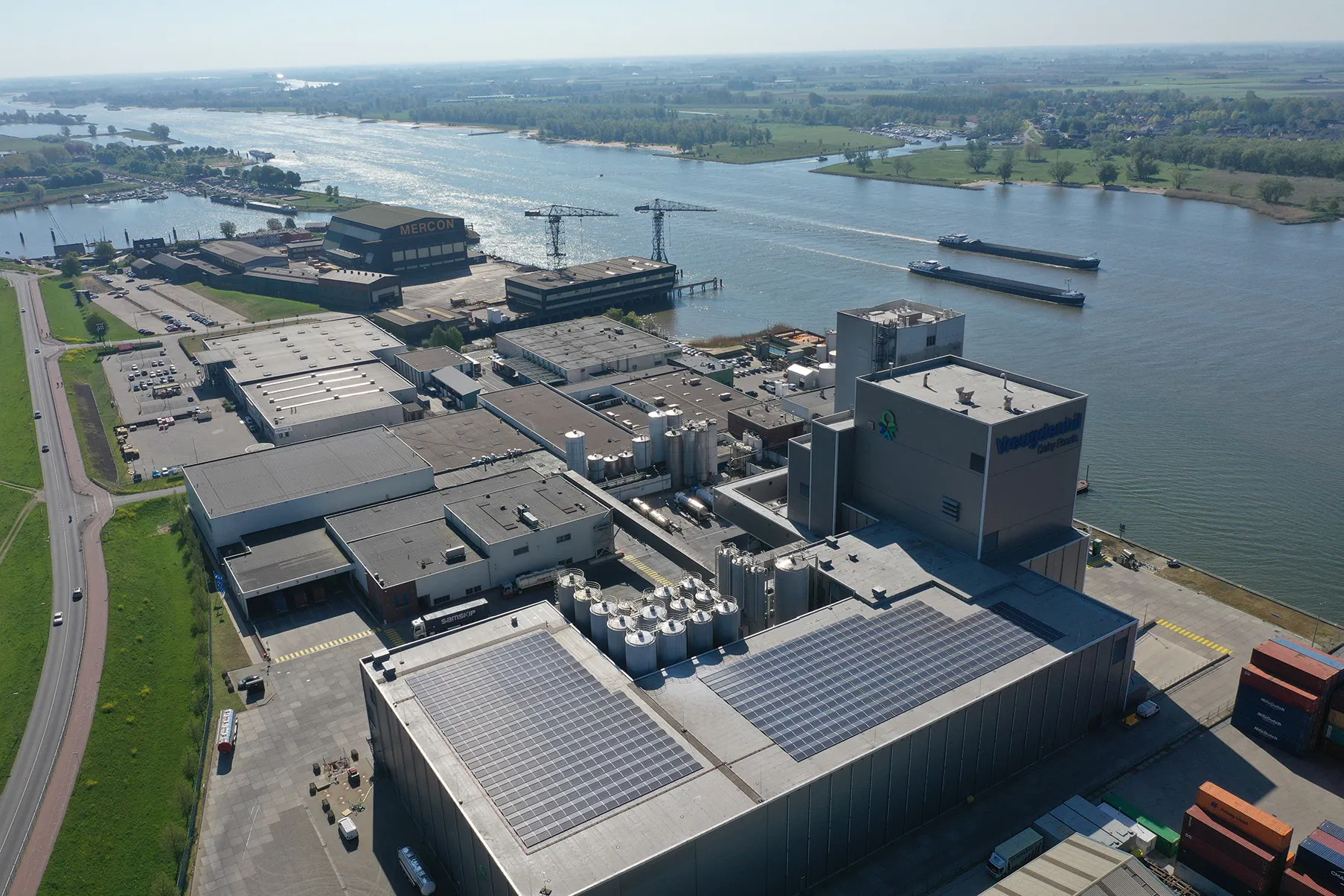 The power grid needs to have sufficient capacity to be able to accommodate increasing demand for electricity. This is making it a real challenge to use electrification as a way to move the Scharsterbrug and Gorinchem plants towards sustainability.
In 2021, all the power we consumed was 100% green power. Like in previous years, we aimed to use green power with European wind power certificates.
We have solar panels on the roofs of our head office in Nijkerk and our production sites in Gorinchem, Barneveld, and Scharsterbrug. In 2021, these solar panels yielded over 1,200,000 kWh of green power, reducing carbon emissions by 690 tonnes. The power produced by our solar panels equals the amount of power that 450 households use in a year.
| | Panels in 2021 | Yields in 2021 | CO₂ reduction in 2021 | |
| --- | --- | --- | --- | --- |
| Gorinchem | 1284 | 325.948 | 181.2 | |
| Barneveld | 1800 | 546.304 | 303.7 | |
| Scharsterbrug | 1572 | 329.874 | 183.4 | |
| Nijkerk | 1733 | 291.241 | 690.1 | |