Environmentally friendly factories and offices
Vreugdenhil has set itself the ambition of making the supply chain entirely carbon neutral, from grass to glass, by 2050. In order to realise this ambition, we are working closely together with dairy farmers and suppliers to reduce emissions to the maximum degree possible. Also in our factories, we are transitioning towards climate-neutral production.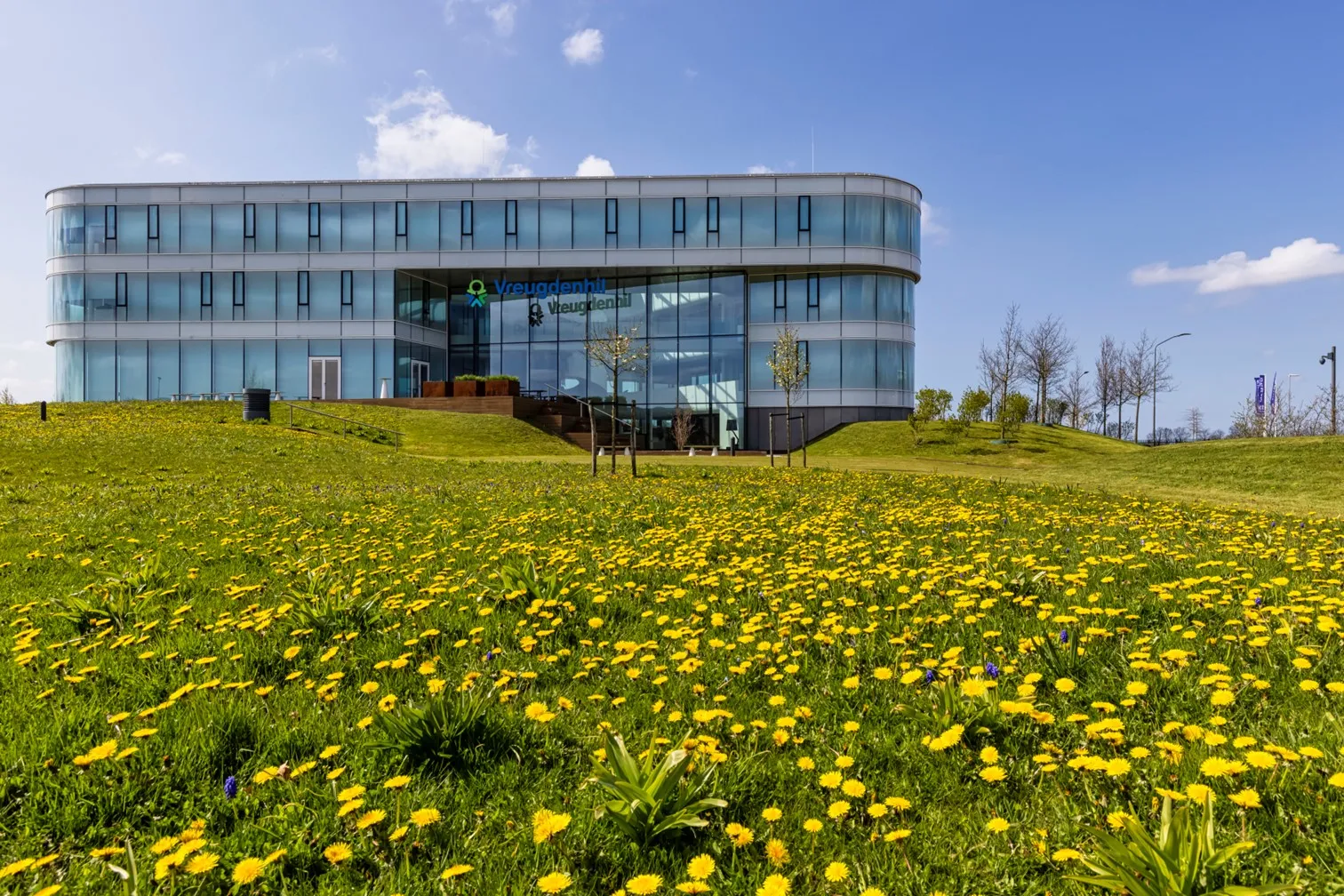 Vreugdenhil is working hard to reduce energy consumption. Last year, we tightened our energy targets and improved the energy monitoring system.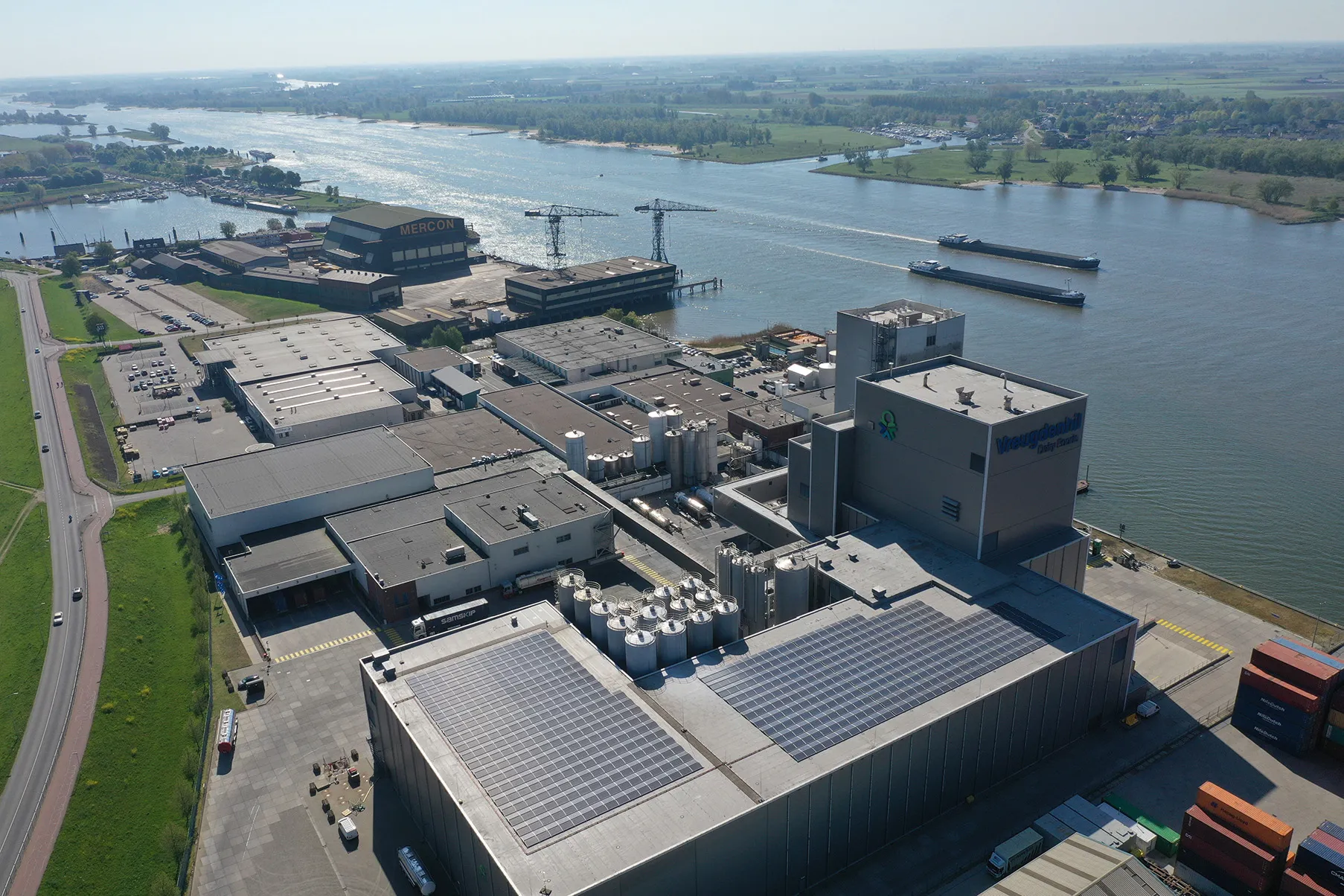 Results 2021
Green power
100%
green power consumption
Energy consumption
23%
less energy consumed
per tonne of product in 2021, compared to 2005 levels.
Solar panels
1,24
million kWh solar energy 
generated by the 4,829 solar panels
on our offices and factories. This equals the amount
of power that 450 households use in a year.