Vreugdenhil Dairy Foods expands its assortment through collaboration with Cosun Protein
Vreugdenhil Dairy Foods has signed a distribution contract with Cosun Protein for Spain, Japan and South Korea. Cosun Protein is a new, upcoming business unit of the agricultural cooperative Royal Cosun. They produce highly soluble, plant proteins that are excellently suited for a broad range of food and beverage applications.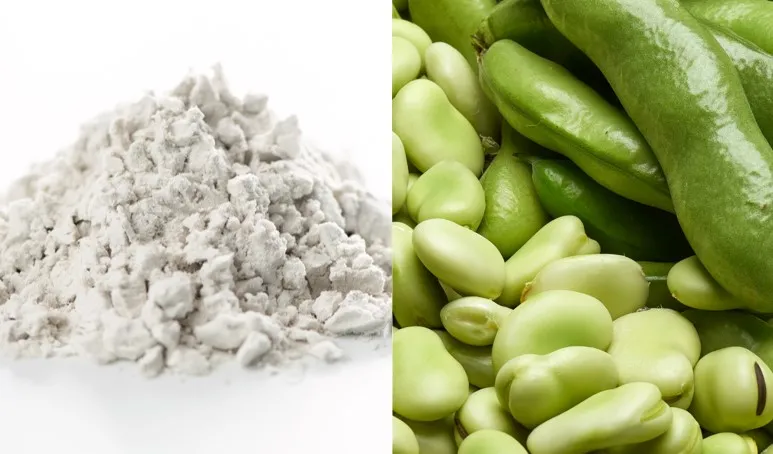 Thijs Bosch, Managing Director Cosun Protein: "We are pleased to announce that we have entered into a partnership agreement with Vreugdenhil Dairy Foods. We are confident that this partnership with Vreugdenhil will provide customers with an outstanding customer service. Our unique Tendra® fava bean protein Isolate fits well with the rising demand for high quality plant-based proteins. Especially in the dairy alternative segment where traditional dairy producers are aiming to extend their range with great tasting non-dairy formulations".

Growing demand for plant based proteins
Over recent decades, people have been consuming an increasing amount of animal proteins, such as meat, fish. milk, eggs and cheese. However, in order to continue to nurture the growing world population in the future, the demand for plant based proteins is also growing. Gerben van Schaik, Commercial Director at Vreugdenhil: "For Vreugdenhil, including plant based proteins is a logical expansion of our assortment. Therefore, we are proud to enter into this collaboration with Cosun Protein, and we look forward to the future."
Groundbreaking product
Tendra® Fava Protein Isolate is a groundbreaking product resulting from Cosun's, specialised extraction technology and a unique purification process. It is a protein with neutral flavour and aroma, which exceeds the industrial standards for flavour, purity and solubility. 
If you have questions about this unique plant based protein for your application, please contact our commercial team.